The History of the PLAYMATE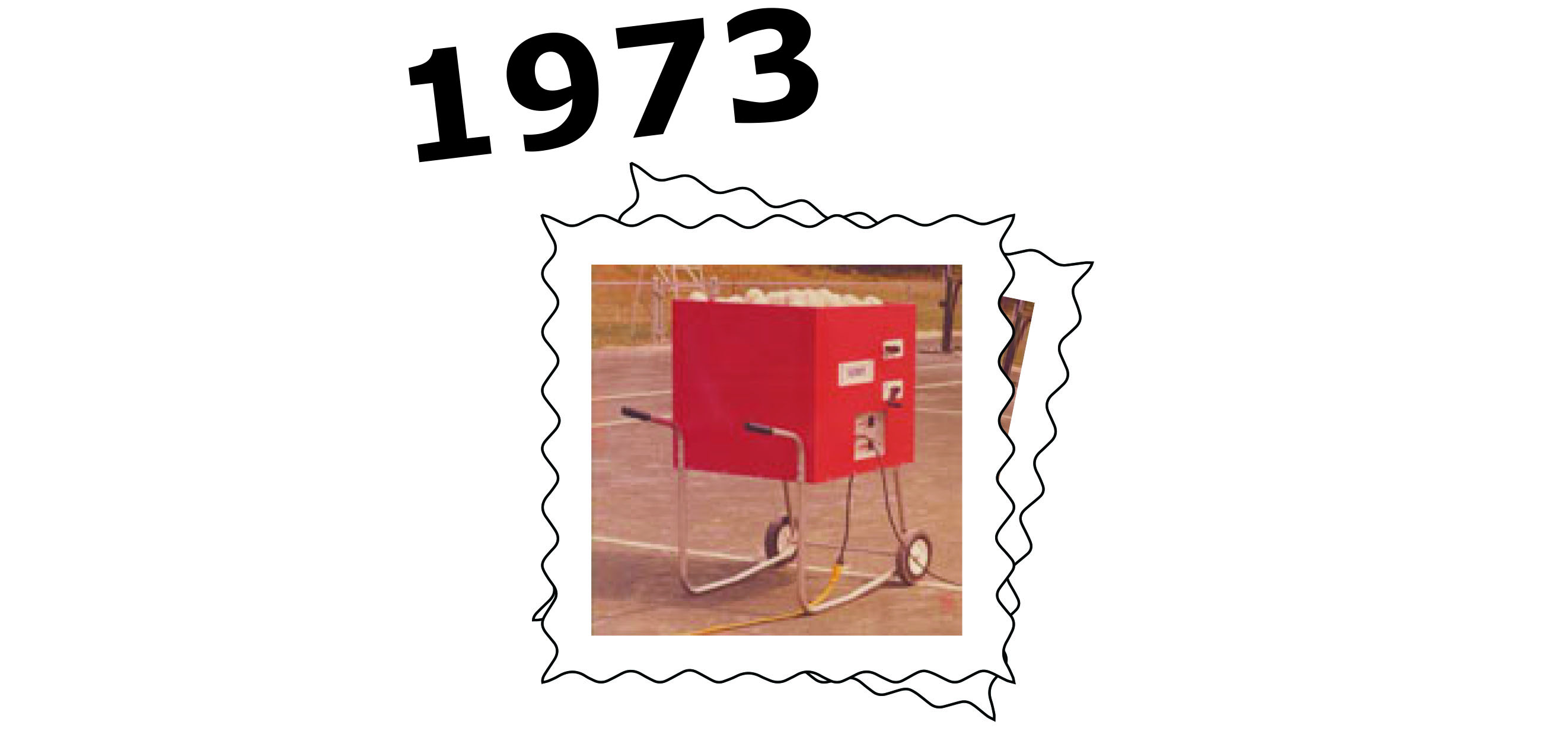 1973 was a historic year in tennis. Billie Jean King beat Bobby Riggs in the "Battle of the Sexes", Hall Of Famer John Newcombe won the US Open, and the PLAYMATE Ball Machine was born. Its rugged red aluminum exterior, patented pitching system, and solid-state electronics were a sign of promising times to come. Billie Jean King's coach, Dennis Van der Meer, was quick to discover this promising new technology and quickly became a long time friend and supporter of PLAYMATE Ball Machines.
Although the original PLAYMATE Ball Machine was cutting-edge in 1973, the birth of modern ball machines came a few years later in 1975. At a time before the invention of the Internet or even personal computers, Alfred Yarur, current President of PLAYMATE Ball Machines, decided to create a wish list of features for a new kind of ball machine. With a background in Robotics and Artificial Intelligence, his list of features described the impossible. After 2 years of prototypes and all-night design sessions he had accomplished a major feat. He had created a robotic ball machine that was any players wish come true. What better name for this design than the PLAYMATE GENIE. The PLAYMATE GENIE could feed a player a couple of deep ground strokes, an approach shot, and then a volley. The original PLAYMATE was the red color of European clay courts. This new PLAYMATE GENIE was so revolutionary that it warranted changing the color of the ball machine to the now famous PLAYMATE Green.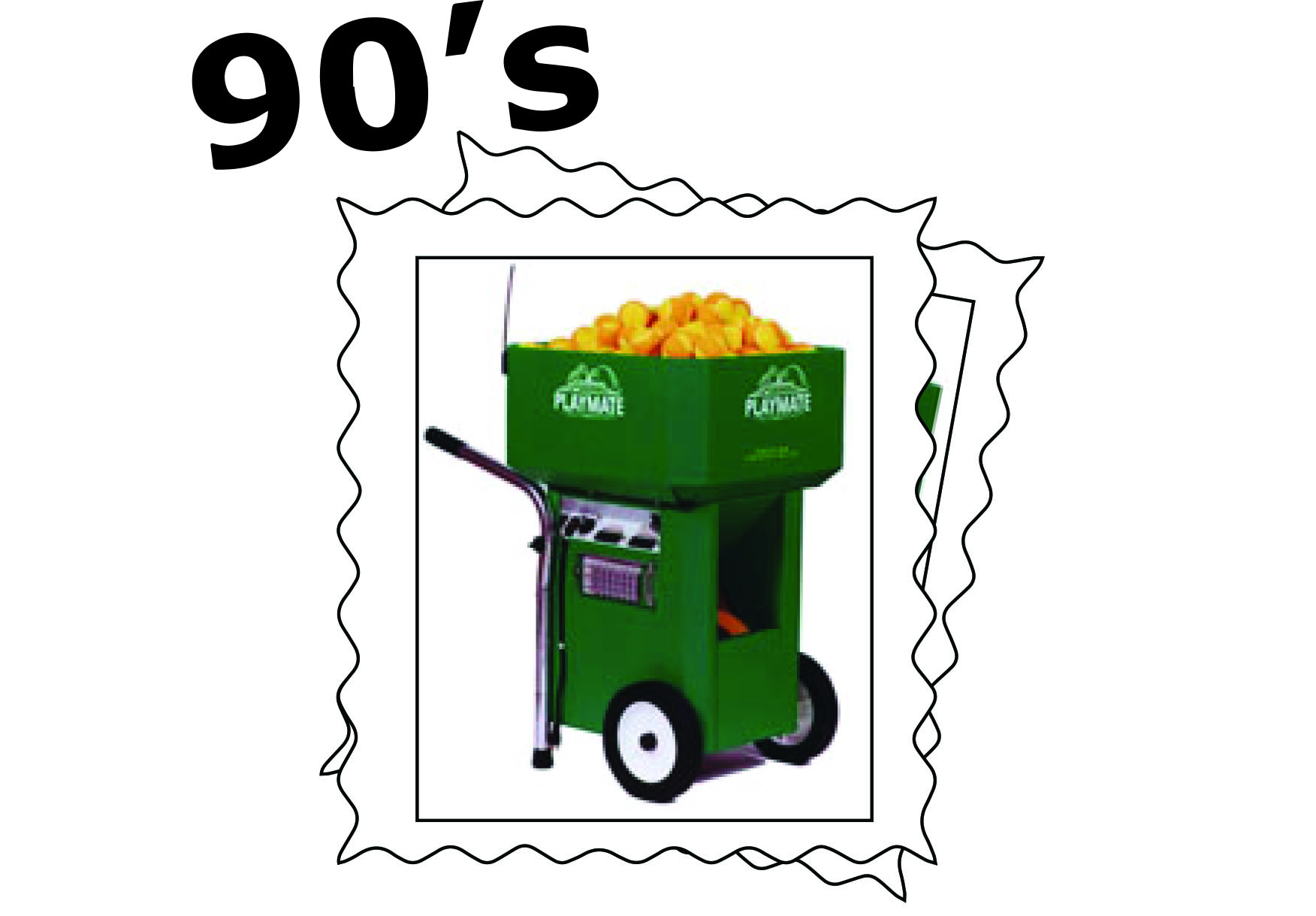 By the early 90's PLAYMATE Ball Machines had moved into a larger factory. The PLAYMATE GENIE had evolved to its 5th Generation. The new GENIE could now simulate drills with changing spins. It could simulate drills where the ball machine needed to adapt to different rhythms of play. By allowing the GENIE to delay feeding certain shots, better simulating a tennis player's real experience, the GENIE was taken to the next level.
In the mid 90's PLAYMATE started a program to help bring PLAYMATE closer to your home or facility. With a network of independent authorized sales and service centers, PLAYMATE remains the only ball machine company, to date, to offer on-site training and service. At the same time, PLAYMATE began a mission to help educate the world about ball machines through the PTR and USPTA, two of the world's largest associations of tennis-teaching professionals. Today, PLAYMATE sponsors PTR Professional Development Courses, USPTA Specialty Courses, and Divisional Presentations in our commitment to help drive education forward in our industry.
At the end of the 90's, Alfred Yarur set out to develop a new breed of ball machine and conquer another impossible mission. While the PLAYMATE GENIE could test the stroke mechanics and footwork of the sharpest touring athlete, it was clear that tennis players required a system to practice returning serves. This new machine had to be able to feed ground strokes and flat serves at 120mph with pinpoint accuracy. He wanted the ball machine to realistically recreate powerful slice and kick serves. Finally, in 1998, he released the PLAYMATE GRAND SLAM, setting a new standard in tennis training that holds true even today.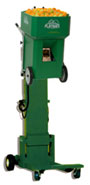 At the turn of the century, PLAYMATE began to accelerate forward with new products. In 2001, we invented the first hand-held, touch-screen computer based ball machine. In 2004 we introduced the CHAMELEON SERIES of versatile, upgradeable, and interchangeable ball machines. In 2008, we introduced the FREEDOM KIT, a wireless upgrade package for CHAMELEON SERIES ball machines. In 2013, we introduced iPLAYMATE Tennis which brings your CHAMELEON SERIES ball machine together with your iPhone or iPad. With the same legacy of innovation, PLAYMATE stands today offering the most complete line of tennis training systems known across the globe. That same Green, rugged aluminum exterior that caught the attention of Dennis Van der Meer stands today at almost every tennis club across the country.
PLAYMATE HEADQUARTERS
455 Kitty Hawk Drive
Morrisville, NC 27560
USA
TF: (800) 776-6770
P: (919) 544-0344
F: (919) 544-1430